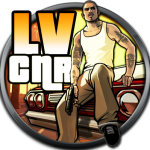 Version 3.2.0 Update
By: denNorske & dB.​
Bugfixes
Optimised the Arrest range
/tk no longer requires <id>
/tie no longer requires <id>
Fixed Featured houses sale bug
Fixed Achievements typo
Additions and changes:
Increased payday benefits to players.
Increased fishing payout to players.
Added check for cops in gang captures – Gang Member LEOs presence will no longer be considered for successful cap.
Added pro-rate check to Auto-LEO ban for killing whites against revenge  -The AutoLEO ban will now trigger only on the basis of your cops stats, like cop arrests/kills, etc. This has been done to safeguard cops against abuse.
Added a check for free armour at Special LEO refills.
Added a random chance factor in /blowjail command. Now, the jails won't break everytime you blow jails. VIPs trying to blow jails will however have a greater chance factor.
Modified SS location in /info.
Minor fishing messages edited.
Note:
Server has been shifted to a new IP address. Use play.lvcnr.xyz:7777 as usual in order to gain access.
You may also use server.lvcnr.xyz:7777 OR play.lasventuras.net:7777 to connect.
For more updates, download our android app from Google Play Store or click here